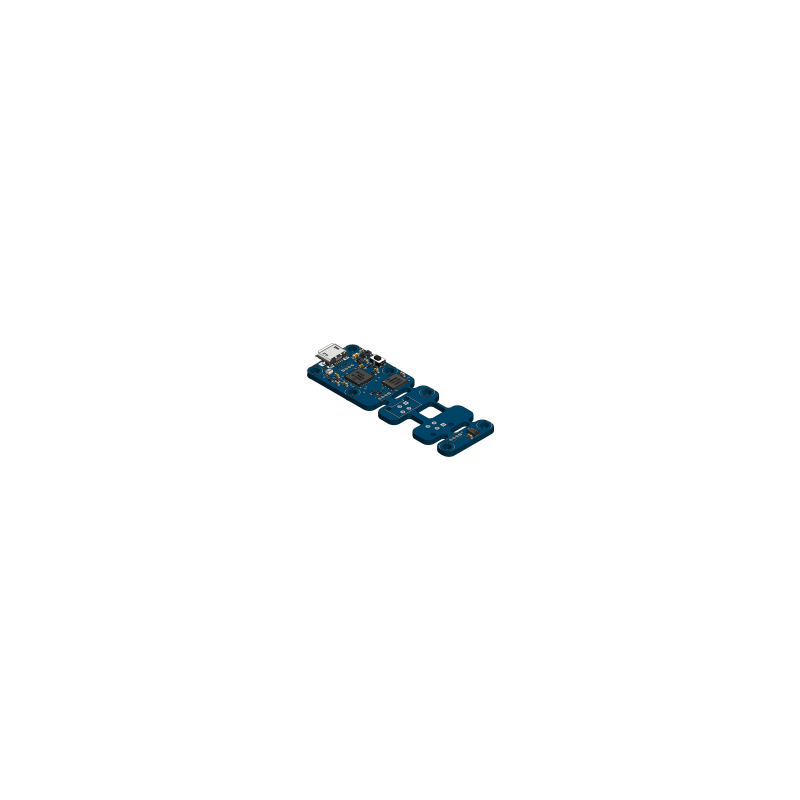  
Yocto-Temperature
Tiny USB temperature sensor (thermometer), with built-in data logger You can add Ethernet, Wireless or GSM connectivity to this device.
The Yocto-Temperature is a USB temperature sensor : it will let you measure the temperature via a USB connection, as well as record the ambient temperature on its internal flash for later retrieval when connected again by USB. This tiny USB thermometer is ideal for monitoring the temperature of a computer or server room and rising an alert. 
This circuit has been designed so that the sensor itself can be moved further away from the USB connector by a few meters: simply split the board into two parts and solder a 4-wire cable on the designated pads.
This device can be connected directly to an Ethernet network using a YoctoHub-Ethernet, to a WiFi network using a YoctoHub-Wireless-g, it can even be connected to a GSM network thanks to the YoctoHub-GSM.
USB cables and enclosure to be ordered separately
* *

Data sheet
Width

20mm

Length

60mm

Weight

3g

USB connector

micro-B

Sensor

MCP9804 (Microchip)

Refresh rate

10Hz

Measuring range

-40 ... +125°C

Accuracy

0.25°C

Sensitivity

0.1°C

Normal operating temperature

5...40°C

Extended operating temperature

-30...85°C

Supported Operating Systems

Windows (PC + IoT), Linux (Intel + ARM), macOS, Android

RoHS

Yes

Suggested enclosure

YoctoBox-Long-Thin-Black-Vents

Cables and enclosures

available separately

Made in

Switzerland
*
You might also like