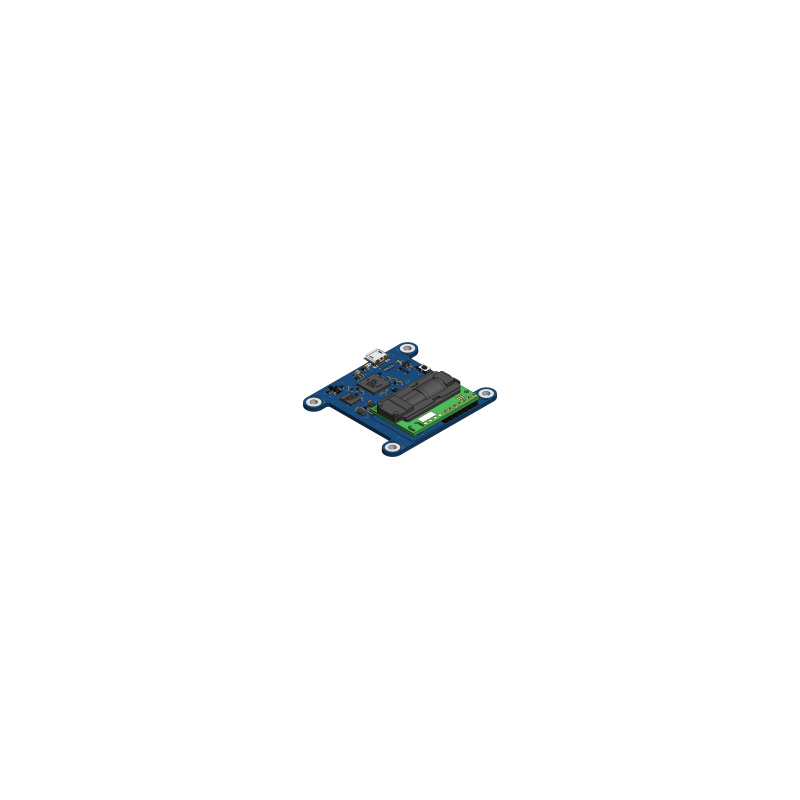  
Yocto-CO2-V2
USB sensor with built-in datalogger to measure carbon dioxide (CO2) in ambient air as well as temperature, humidity and atmospheric pressure. You can add Ethernet, Wireless or GSM connectivity to this device.
The Yocto-CO2-V2 device will let you measure the quantity of carbon dioxide (CO2) in ambiant air as well as the relative humidity, temperature and atmospheric pressure via an USB connection. It can record the measurements on its internal flash for later retrieval when connected again by USB. 
This device is ideal to precisely monitor the air quality in residential, commercial and industrial spaces, as well as potentially dusty air ducts used in HVAC (Heating Ventilation and Air Conditioning) systems. The sensor used in this device uses non-dispersive infra-red absorption (NDIR), and requires no maintenance. It provide precise measurements already within the first minute after power on. 
The expected CO2 concentration in fresh air varies between 360 and 400 ppm depending on the location. Industry consensus standard rate maximal admissible CO2 between 1'000 and 2'500 ppm in ventilated buildings. Around 10'000 ppm, some people feel dizziness. This sensor is capable to measure up to 40'000 ppm (vol) or 4%, with a well-defined accuracy in the range 0...10'000 ppm (25°C).
This device can be connected directly to an Ethernet network using a YoctoHub-Ethernet, to a WiFi network using a YoctoHub-Wireless-g, it can even be connected to a GSM network thanks to the YoctoHub-GSM.
* *

Data sheet
Thickness

9mm

Width

58mm

Length

50mm

Weight

13,5g

USB connector

micro-B

Sensor

SCD30 (Sensirion), ICP-10100 (TDK)

Refresh rate

0.5Hz

Measuring range

0-40000ppm (vol)

Accuracy

(H) 3% RH
(P rel) 0.01mbar
(T) 0.5°C
30 ppm + 3%

Sensitivity

10 ppm

Normal operating temperature

5...40°C

Extended operating temperature

0...50°C

Supported Operating Systems

Windows (PC + IoT), Linux (Intel + ARM), macOS, Android

Drivers

no driver needed

RoHS

Yes

Suggested enclosure

YoctoBox-CO2-V2-Transp

Cables and enclosures

available separately

Made in

Switzerland

IEC protection class

class III

Harmonized tariff code

8542.3190
*