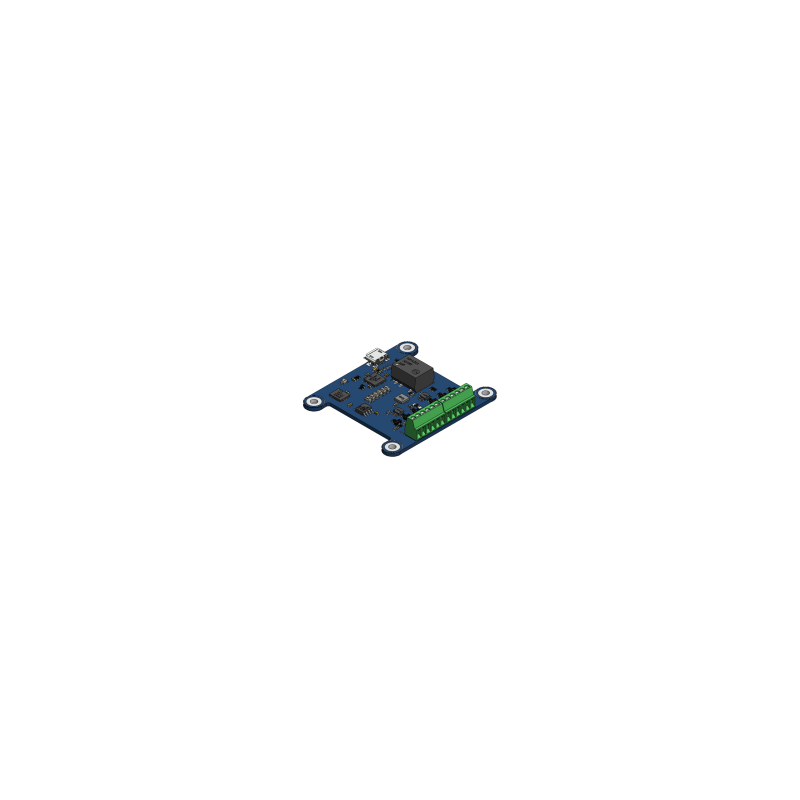  
Yocto-MaxiThermistor
USB interface allowing to connect up to 6 thermistors, PTC or NTC. You can add Ethernet, Wireless or GSM connectivity to this device.
The Yocto-MaxiThermistor is an USB interface for NTC and PTC thermistor. It can measure up to six temperature points. Each of the six channels can be configured independently thanks to tables or reference temperatures and β coefficients. The Yocto-MaxiThermistor is an insulated device: there is an electric insulation between the sensor part and the USB part. 
The Yocto-MaxiThermistor is shipped with six tiny NTC thermistors connected to a 10 centimeter wire. You can extend them with any regular electric wire. 
The six channeld terminal block allow the use of 30-18 AWG wire. If you need to use bigger wire, choose the Yocto-Thermistor-C. 
The Yocto-MaxiThermistor can also be used as a multichannel ohm-meter.
This device can be connected directly to an Ethernet network using a YoctoHub-Ethernet, to a WiFi network using a YoctoHub-Wireless-g, it can even be connected to a GSM network thanks to the YoctoHub-GSM.
USB cables and enclosure to be ordered separately.
* *

Data sheet
Width

58mm

Length

50mm

Weight

14g

USB connector

micro-B

Channels

6

Refresh rate

1Hz

Measuring range

100Ω...500KΩ

Accuracy

(Ω) between 1KΩ...10KΩ ~0.1%
typical (Ω) 1%

USB bus insulation

1.5kV

Normal operating temperature

5...40°C

Extended operating temperature

-30...85°C

Supported Operating Systems

Windows (PC + IoT), Linux (Intel + ARM), macOS, Android

Drivers

no driver needed

RoHS

Yes

Suggested enclosure

YoctoBox-MaxiIO-Transp

Made in

Switzerland
*