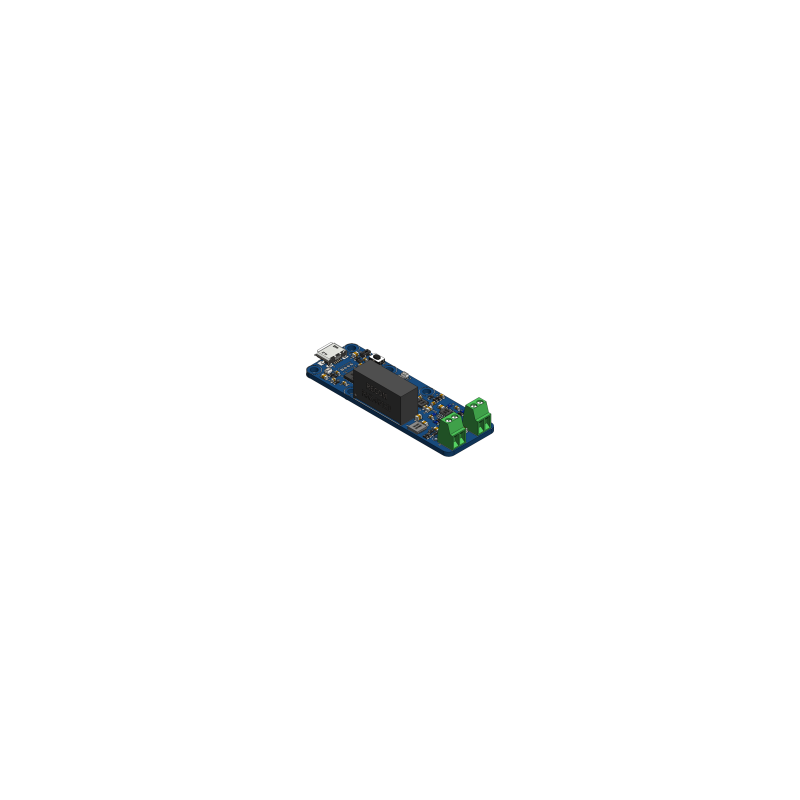  
Yocto-0-10V-Tx
Isolated dual 0-10V signal generator. This is what you need to control by USB any device using a 0-10V input signal, such as dimmable LED drivers. You can add Ethernet, Wireless or GSM connectivity to this device.
The Yocto-0-10V-Tx is a USB device with to channels that can generate independant voltages between 0 and 10V, for instance to control dimmable LED drivers. Each canal can drive up to 20mA. 
The two PWM channels share the same ground, but are galvanically insulated from the USB bus, even though they don't need an external power supply. This will allow you to drive main-powered equipments without risking to fry your computer.
This device can be connected directly to an Ethernet network using a YoctoHub-Ethernet, to a WiFi network using a YoctoHub-Wireless-g, it can even be connected to a GSM network thanks to the YoctoHub-GSM.
USB cables and enclosure to be ordered separately.
* *

Data sheet
Width

20mm

Length

60mm

Weight

10g

USB connector

micro-B

Accuracy

0.1%

USB bus insulation

1kV

Resolution

1mV

Normal operating temperature

5...40°C

Extended operating temperature

-30...85°C

Supported Operating Systems

Windows (PC + IoT), Linux (Intel + ARM), macOS, Android

Drivers

no driver needed

RoHS

Yes

Suggested enclosure

YoctoBox-Long-Thick-Black-Vents

Made in

Switzerland
*