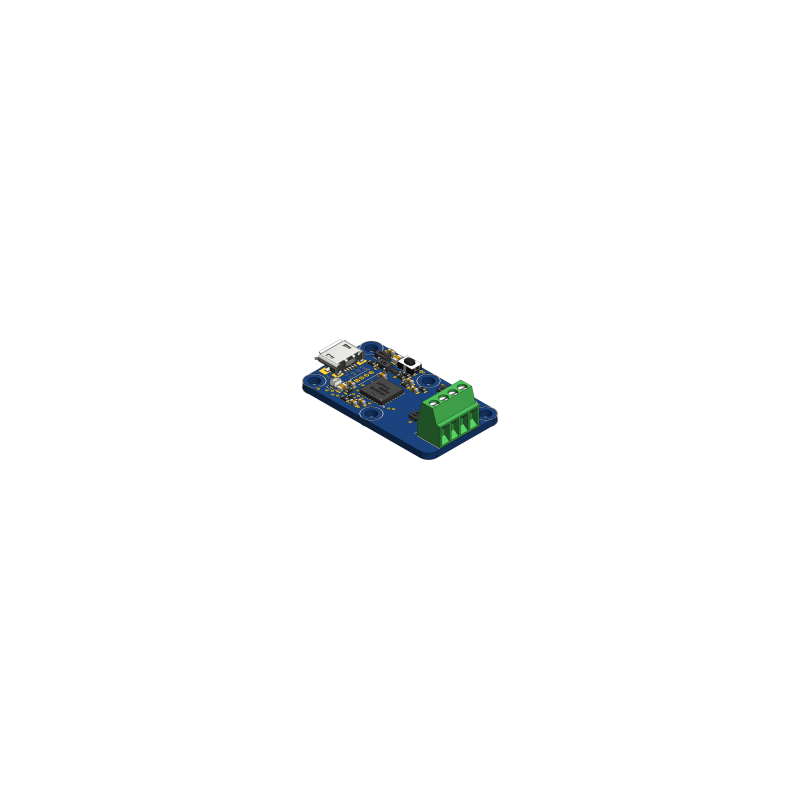  
Yocto-WatchdogDC
This USB-driven watchdog timer can automatically restart crashed computers running on DC current. You can add Ethernet, Wireless or GSM connectivity to this device.
This device is an USB-controlled watchdog timer. When installed across a DC power cable, it can cut and restore the power whenever the control application fails to contact it. 
The typical application is to power-cycle a crashed computer. As long the control application running on the the computer contacts the device on a regular basis, the power stays on. If, for some reason, the application stops to contact the device, the power will be cut for a short time. The will cause the computer to reboot. 
The integration of this watchdog into existing solutions is easy, thanks to the fact that it does not require any device driver. The watchdog timer can be reset either using a command line, or using a simple function call to Yoctopuce library. The Yoctopuce library is available in for most programming languages, in source code form. 
This device can also be used as a cheap solid-state relay. Please note that this device is not isolated: the output and the USB share the same ground.
This device can be connected directly to an Ethernet network using a YoctoHub-Ethernet, to a WiFi network using a YoctoHub-Wireless-g, it can even be connected to a GSM network thanks to the YoctoHub-GSM.
USB cables and enclosure to be ordered separately.
* *

Data sheet
Width

20mm

Length

36mm

Weight

6g

USB connector

micro-B

Max current (Cont.)

4A

Max working voltage

12V

Normal operating temperature

5...40°C

Extended operating temperature

-30...85°C

Supported Operating Systems

Windows (PC + IoT), Linux (Intel + ARM), macOS, Android

Drivers

no driver needed

RoHS

Yes

Suggested enclosure

YoctoBox-Short-Thick-Black

Made in

Switzerland
*