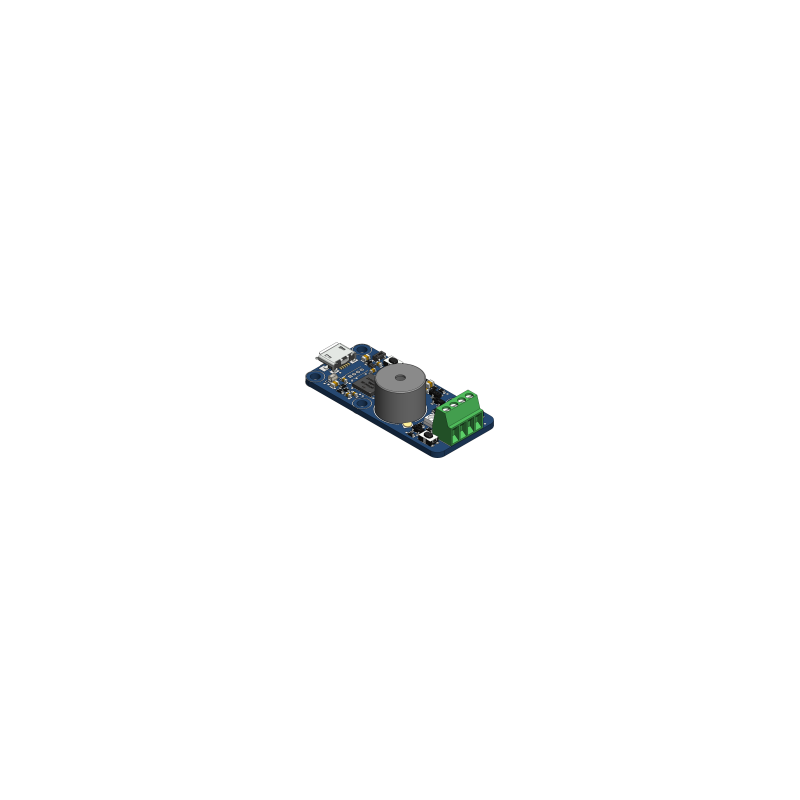  
Yocto-Buzzer
That little USB driven buzzer can make sound and light, a convenient way to get your user's attention. You can add Ethernet, Wireless or GSM connectivity to this device.
That device is a little USB buzzer. Both the frequency an volume can be controlled. There is even a way to preset simple beeping patterns. 
In addition, the Yocto-Buzzer also features two bright leds (one red + one green) and two analog inputs able to read any resistive sensor such as switches, push buttons, potentiometer, reed contact, photo diodes etc.... 
Long story short, le Yocto-Buzzer is the device you need to get your user's attention, especially if your project is driven by a headless computer.
This device can be connected directly to an Ethernet network using a YoctoHub-Ethernet, to a WiFi network using a YoctoHub-Wireless-g, it can even be connected to a GSM network thanks to the YoctoHub-GSM.
USB cables and enclosure to be ordered separately.
* *

Data sheet
Width

20mm

Length

45mm

Weight

7g

USB connector

micro-B

Normal operating temperature

5...40°C

Extended operating temperature

-30...85°C

Supported Operating Systems

Windows (PC + IoT), Linux (Intel + ARM), macOS, Android

Drivers

no driver needed

RoHS

Yes

Suggested enclosure

YoctoBox-Short-Thick-Black-Buz

Made in

Switzerland
*