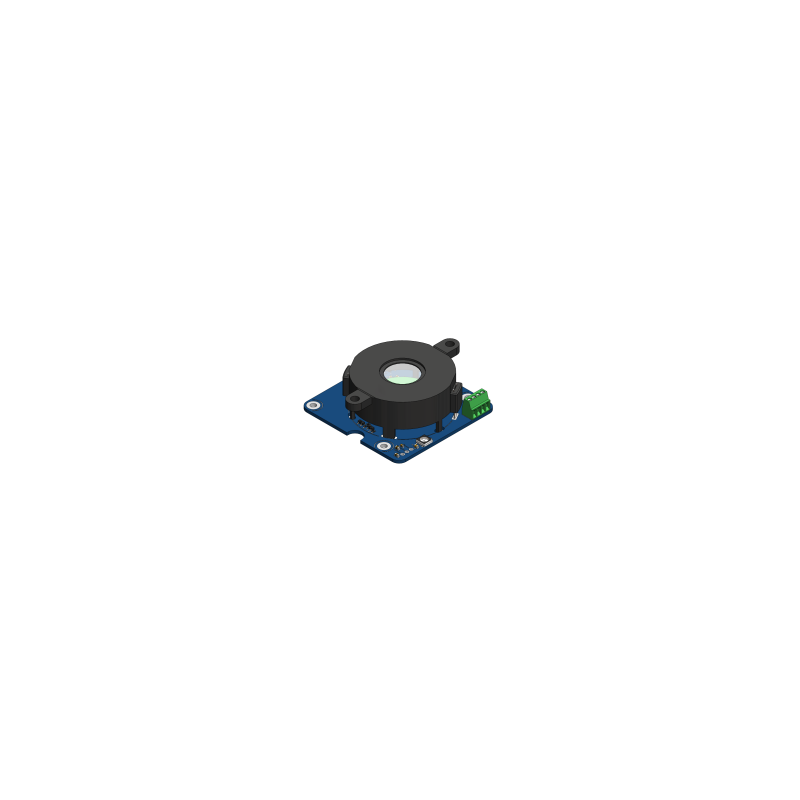  
Yocto-MaxiBuzzer
This powerfull USB driven buzzer can make a very loud sound, a convenient way to get your inattentive users scared. This device can also drive RGB leds. You can add Ethernet, Wireless or GSM connectivity to this device.
This device is a powerful USB buzzer. You can control both the frequency and the volume. There is even a way to preset simple beeping patterns.
In addition, the Yocto-MaxiBuzzer also features one RGB led, and output for more RGB leds and two analog inputs able to read any resistive sensor such as switches, push buttons, potentiometer, reed contact, photo-transistors, and so on...
Long story short, the Yocto-MaxiBuzzer is the solution you need to definitely get your users attention, no matter the ambient noise.
This device can be connected directly to an Ethernet network using a YoctoHub-Ethernet, to a WiFi network using a YoctoHub-Wireless-n and to a GSM network using a YoctoHub-GSM.
* *

Data sheet
Width

58mm

Length

57mm

Weight

24.2g

USB connector

micro-B

Normal operating temperature

5...40°C

Extended operating temperature

-25...80°C

Supported Operating Systems

Windows (PC + IoT), Linux (Intel + ARM), macOS, Android

Drivers

no driver needed

RoHS

Yes

Suggested enclosure

YoctoBox-Short-Thick-Black-Buz

Made in

Switzerland

IEC protection class

class III

Harmonized tariff code

8542.3190

Compliance

RoHS III (2011/65/UE+2015/863)

Supported RGB LEDs

WS2812B, WS2812C, SK6812

Supported RGBW LEDs

SK6812RGBW

Max number of LEDs

150

Sound Pressure Level @50cm

+100dB(A)
*