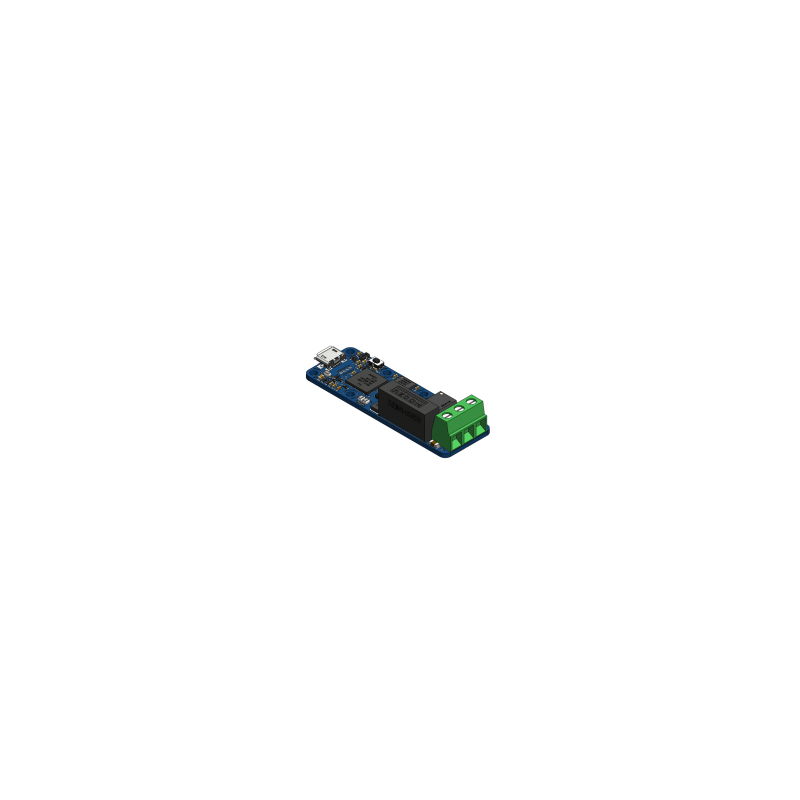  
Yocto-RS485-V2
USB to RS485 insulated adapter, with built-in MODBUS support. Works without driver and without COM port. You can add Ethernet, Wireless or GSM connectivity to this device.
This device is a USB to RS485 adapter, that does not require a driver and does not install a virtual COM port.
It can send and receive data on a RS485 bus. In addition, it can also autonomously query devices (for instance using MODBUS) and interpret the received replies to expose them as if they were coming from a Yoctopuce sensor, with all the inherent advantages: unique identifier, polling, callbacks, data logger.
Be aware that this device does not work with applications designed to use a COM port: it is designed to be used with Yoctopuce API only.
The device is electrically insulated: it can be connected on an RS485 bus using a different ground circuit. The Yocto-RS485-V2 conforms to ANSI/TIA/EIA-485-A-98 and ISO 8482:1987(E) standards. In addition, the connexion to the RS485 bus is protected against ESD up to ±16 kV (contact) and against electrical fast transiants up to ±4kV.
This device can be connected directly to an Ethernet network using a YoctoHub-Ethernet, to a WiFi network using a YoctoHub-Wireless-g, it can even be connected to a GSM network thanks to the YoctoHub-GSM.
USB cables and enclosures to be ordered separately.USB cables and enclosures to be ordered separately.
* *

Data sheet
Width

20mm

Length

50mm

Weight

11g

USB connector

micro-B

Chipset

ISO1410

Max frequency

115200bps

Normal operating temperature

5...40°C

Extended operating temperature

-30...85°C

Supported Operating Systems

Windows (PC + IoT), Linux (Intel + ARM), macOS, Android

Drivers

no driver needed

RoHS

Yes

Suggested enclosure

YoctoBox-Long-Thick-Black

Made in

Switzerland

IEC protection class

class III

Harmonized tariff code

8542.3190

USB insulation, clearance dist.

6nm

USB insulation, creepage dist.

6nm

USB insulation, dielectric strength

4kV rms
*