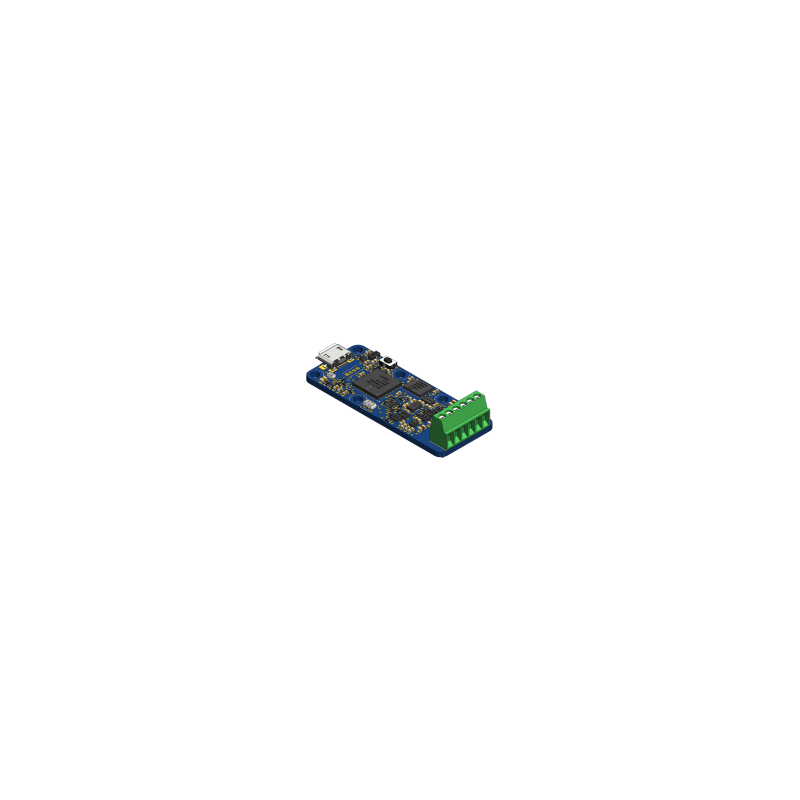  
Yocto-I2C
USB to I2C master adapter, with built-in data logger. Works without driver. You can add Ethernet, Wireless or GSM connectivity to this device.
This device is an USB to I2C adapter, it will allow you to query circuits through an I2C bus. If needed, the Yocto-I2C can act as a voltage source to power the external circuit with 1.8V, 3.3V or 5V. The I2C communication can be configured to 1.8V or 3.3V. The Yocto-I2C can act as an I2C master only, not an I2C slave.
The Yocto-I2C can autonomously query and parse I2C data coming from any external I2C sensor and expose measures as if they were coming from a Yoctopuce sensor, with all the inherent advantages: unique identifier, polling, callbacks, data logger. Be aware that this device does not work with applications designed to use a COM port: it is designed to be used with Yoctopuce API only.
This device can be connected directly to an Ethernet network using a YoctoHub-Ethernet, to a WiFi network using a YoctoHub-Wireless-g, it can even be connected to a GSM network thanks to the YoctoHub-GSM.
* *

Data sheet
Width

20mm

Length

50mm

Weight

6g

USB connector

micro-B

Normal operating temperature

5...40°C

Extended operating temperature

-30...85°C

Supported Operating Systems

Windows (PC + IoT), Linux (Intel + ARM), macOS, Android

Drivers

no driver needed

Suggested enclosure

YoctoBox-Long-Thick-Black

Made in

Switzerland

IEC protection class

class III

Compliance

RoHS III (2011/65/UE+2015/863)
*
You might also like