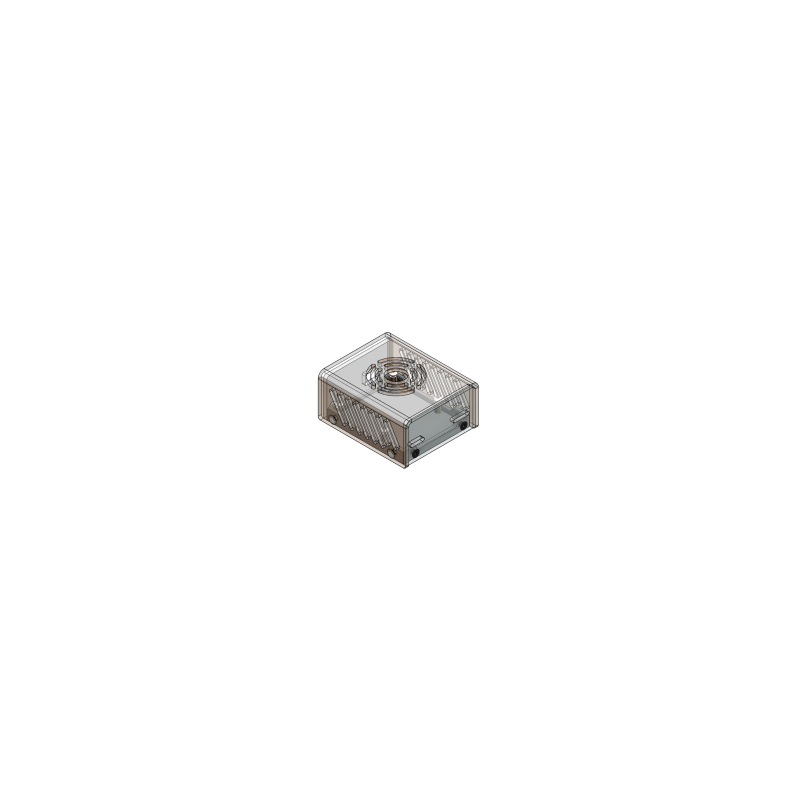  
YoctoBox-MaxiBuz
Clear Plastic enclosure to protect your Yocto-MaxiBuzzer.
This enclosure will let you protect your Yocto-MaxiBuzzer carbon dioxide sensor. It is made of a base, with threaded inserts, two faces and a lid, all in acrylic glass (PMMA). All parts are hold together with metric screws. The Yocto-MaxiBuzzer module is hold in the enclosure by four threaded spacers.
Note that we have to cut off the tabs on the buzzer the make the Yocto-MaxiBuzzer fit in the enclosure.
* *