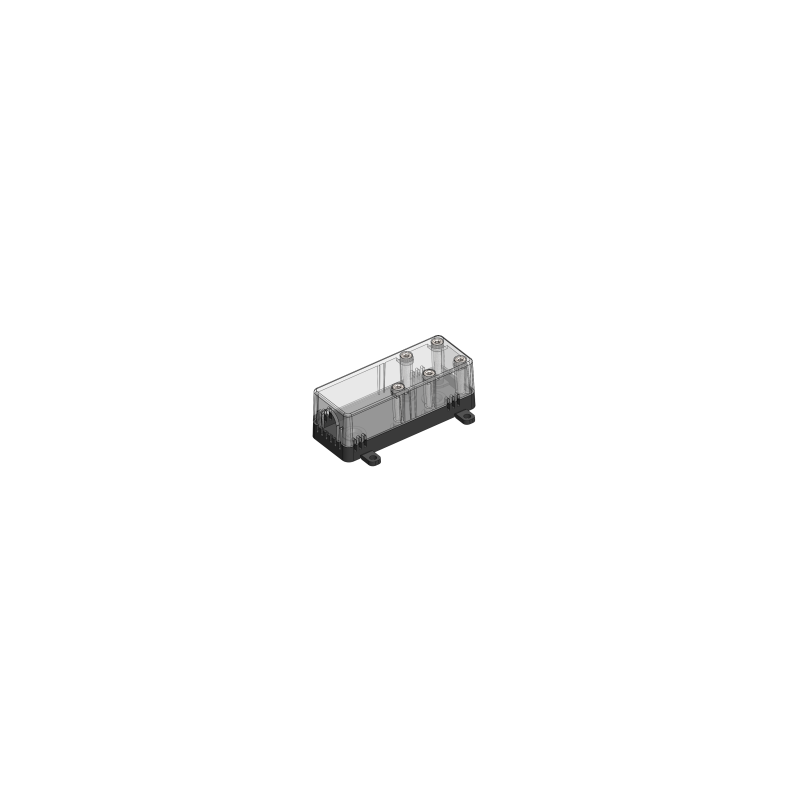  
YoctoBox-Long-Thick-Black-RS232
Plastic enclosure for long thick Yoctopuce devices. Black base, lid with cut for the Yocto-RS232
This enclosure will dress up and protect your precious Yocto-Device. It is made of two parts: a base and a lid, which are tightly assembled with screws and nuts. 
There are many ways to fix this enclosure: it has legs which can be removed if needed, you can also stick it on a plane surface using the included adhesive. Built-in magnets will hold it on metallic surfaces. 
For orders of 9 or more enclosures of the same height, you can send us by e-mail your own custom logo to engrave on the lid instead of the Yoctopuce logo. 
This enclosure is meant to protect the Yocto-RS232, which features a RJ11 connector going through the enclosure. The base is black. 
Please note: Starting in fall 2017, we will replace by default all metal screw and bolts with similar plastic screw, to improve the insulation of electrical sensors. If you nevertheless prefer to receive the metal screw as in the past, simply mention it to us when you place your order.
* *