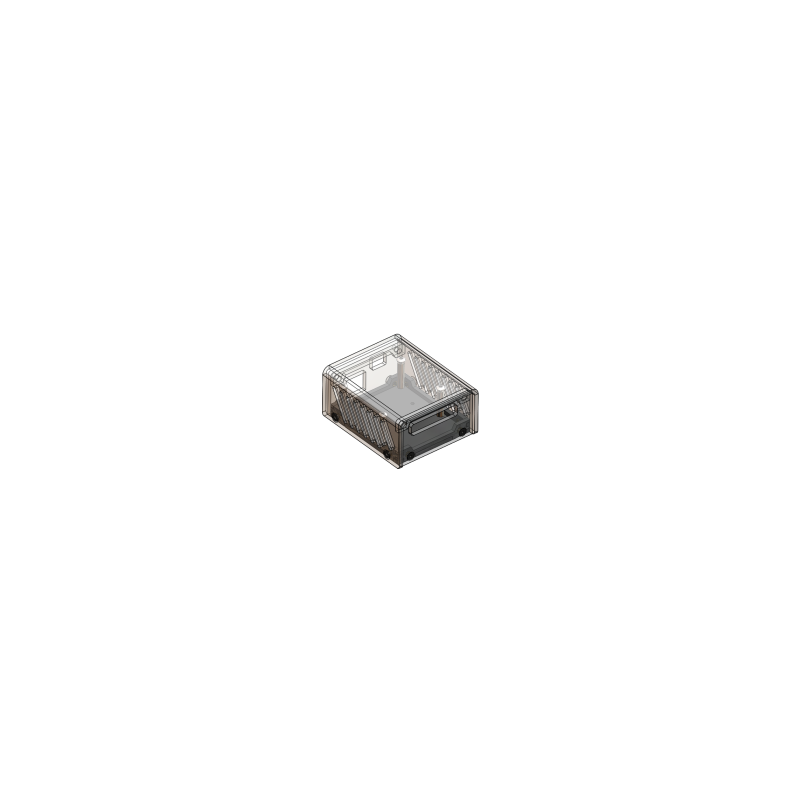  
YoctoBox-HubEth-Transp
Plastic enclosure to protect your YoctoHub-Ethernet
This enclosure will let you protect your YoctoHub-Ethernet. It is made of a base, with threaded inserts, two faces and a lid, all in transparent acrylic glass (PMMA). All parts are hold together with metric screws. The YoctoHub-Ethernet is hold in the enclosure by four threaded spacers. 
The faces are cut to allow the connection of 3 external Yoctopuce modules using USB micro-B to micro-B cables. It is also possible to mount a single Yoctopuce within the enclosure itself. This option should however not be used for measuring ambiant parameters unless the sensor part is detached and moved further away. Indeed, within the enclosure, the ambiant parameters are biased by the heat retained in the enclosure. 
Make sur that the heat generated by the YoctoHub-Ethernet can flow away from the enclosure to avoid overheating. This is important in particular if you use Power-over-Ethernet (PoE) to power Yoctopuce devices that consume a significant amount of power.
* *