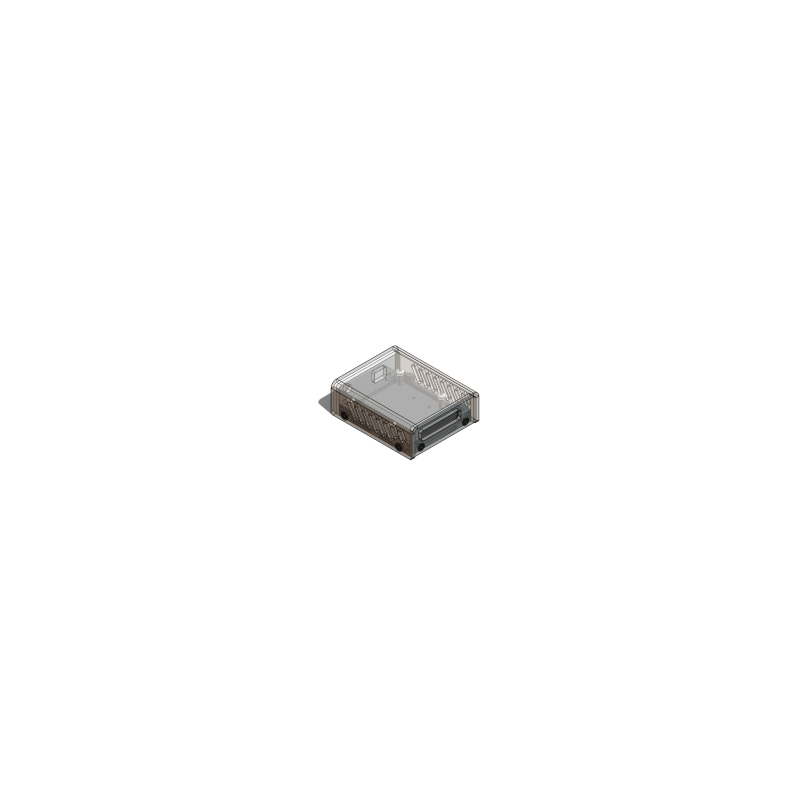  
YoctoBox-HubWlan-Transp
Plastic enclosure to protect your YoctoHub-Wireless
This enclosure will let you protect your YoctoHub-Wireless. It is made of a base, with threaded inserts, two faces and a lid, all in transparent acrylic glass (PMMA). All parts are hold together with metric screws. The YoctoHub-Wireless is hold in the enclosure by four threaded spacers. 
The faces are cut to allow the connection of 3 external Yoctopuce modules using USB micro-B to micro-B cables. On the opposite side, openings are designed to hold the antenna and plug the micro-B power supply cable. 
This enclosure does not protect against humidity. If you intend to use a YoctoHub-Wireless outside, make sure you protect it properly from humidity.
* *