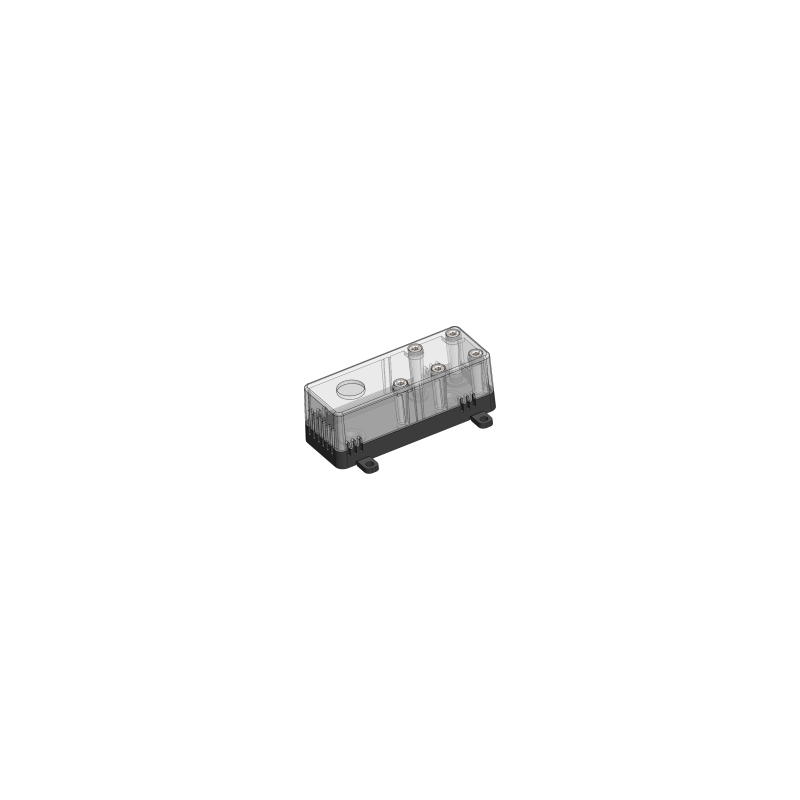  
YoctoBox-Long-Thick-Black-Press
Plastic enclosure for long thick Yoctopuce devices. Black base, lid without cut.
This enclosure will dress up and protect your precious Yocto-Device. It is made of two parts: a base and a lid, which are tightly assembled with screws and nuts. 
There are many ways to fix this enclosure: it has legs which can be removed if needed, you can also stick it on a plane surface using the included adhesive. Built-in magnets will hold it on metallic surfaces. 
For orders of 9 or more enclosures of the same height, you can send us by e-mail your own custom logo to engrave on the lid instead of the Yoctopuce logo. 
This enclosure is meant to protect the Yocto-Pressure, which features a fitting going through the enclosure. The base is black.
* *