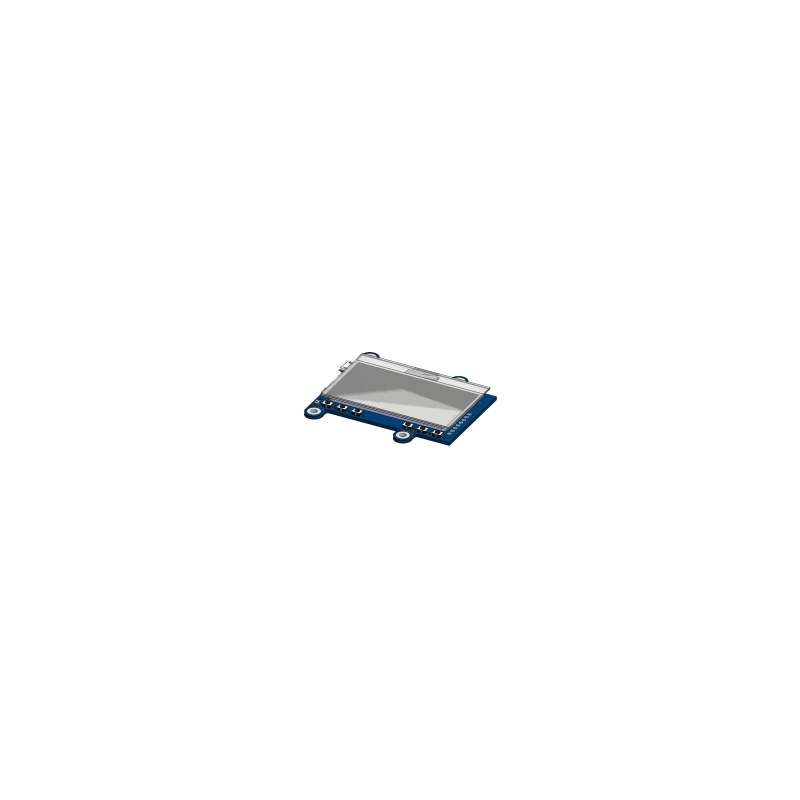  
Yocto-MaxiDisplay
Small USB-driven OLED display (light blue), for text, images (128x64 pixels) and animated sequences. You can add Ethernet, Wireless or GSM connectivity to this device.
The Yocto-MaxiDisplay is a 128x64 OLED display, driven directly from USB. It features a built-in controller capable of rendering simple graphic objects, displaying text with various fonts and even play pre-recorded animated sequences. Since it requires no driver, it is ideal as a control panel for embedded applications driven by a mini-PC like a Raspberry Pi or MK802.
The device includes a flash-based filesystem to store files (GIF images, font files, animated sequences) and six analog inputs (for reading potentiometers, buttons, knobs or photodiodes) similar to those of the Yocto-Knob. 
This device can be connected directly to an Ethernet network using a YoctoHub-Ethernet, to a WiFi network using a YoctoHub-Wireless-g, it can even be connected to a GSM network thanks to the YoctoHub-GSM.
USB cables and enclosure to be ordered separately.
* *

Data sheet
Display area

57 x 29.5mm

Width

58mm

Length

66mm

Weight

23g

USB connector

micro-B

Resolution

128 x 64px

Normal operating temperature

5...40°C

Extended operating temperature

-25...70°C

Supported Operating Systems

Windows (PC + IoT), Linux (Intel + ARM), macOS, Android

Drivers

no driver needed

RoHS

Yes

Suggested enclosure

YoctoBox-MaxiDisplay

Made in

Switzerland
*