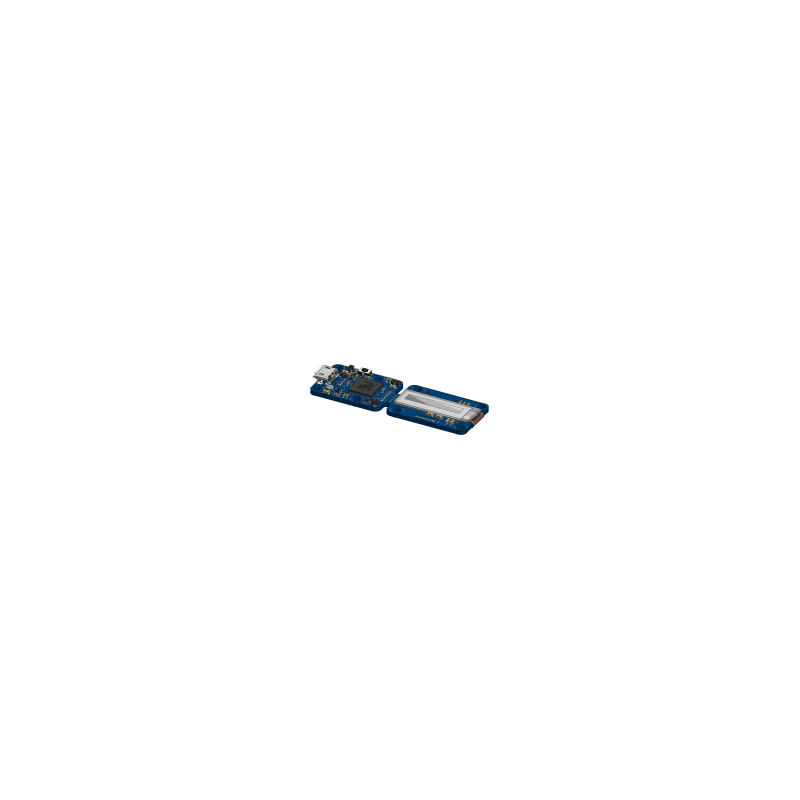  
Yocto-MiniDisplay
Tiny USB-driven OLED display (light blue), for text, images (96x16 pixels) and animated sequences. You can add Ethernet, Wireless or GSM connectivity to this device.
The Yocto-MiniDisplay is a very small 96x16 OLED display, driven directly from USB. It features a built-in controller capable of rendering simple graphic objects, displaying text with various fonts and even play pre-recorded animated sequences. Its small size makes it possible to use it for instance to display the individual status of each 1U server in a rack. 
This circuit has been designed so that the display panel itself can be moved a bit away from the USB controller, in case it needs to be mounted in a small custom enclosure. The board can simply be cut into two parts, joined by a 6-wire cable soldered on the designated pads.
This device can be connected directly to an Ethernet network using a YoctoHub-Ethernet, to a WiFi network using a YoctoHub-Wireless-g, it can even be connected to a GSM network thanks to the YoctoHub-GSM.
USB cables and enclosure to be ordered separately.
* *

Data sheet
Display area

21.1 x 3.5mm

Width

20mm

Length

60mm

Weight

5g

USB connector

micro-B

Resolution

96 x 16px

Normal operating temperature

5...40°C

Extended operating temperature

-30...70°C

Supported Operating Systems

Windows (PC + IoT), Linux (Intel + ARM), macOS, Android

Drivers

no driver needed

RoHS

Yes

Suggested enclosure

YoctoBox-Long-Thin-Black

Made in

Switzerland
*