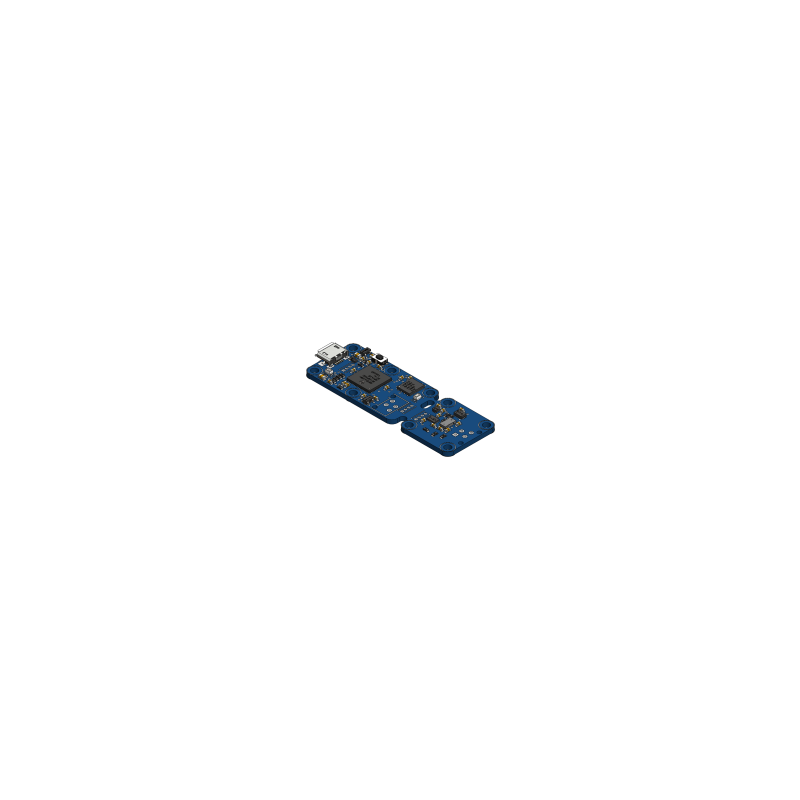  
Yocto-RangeFinder
USB range finder sensor based on infra-red laser time-of-flight. This device can estimate distances to objects up to 1 or 2m, depending on conditions. You can add Ethernet, Wireless or GSM connectivity to this device.
The Yocto-RangeFinder is an USB distance senor (range finder). It works by measuring the time-of-flight of an infra-red laser beam that reflects on the target. 
Be aware that this small and relatively cheap module, using a quite harmless laser, does not pretend to be a true telemeter that you could use to measures distances with a millimeter accuracy. Its accuracy is limited, and the detection range depends on the environment. You will find tables describing the expected accuracy depending on the surrounding conditions in the section titled Working principles and limitations of the documentation. 
Measurements can be directly read via USB or stored on the device internal flash for later retrieval when connected again by USB. 
This device has been designed so that the sensor itself can be moved further away from the USB by a few meters: simply split the board into two parts and use a 4-wire cable between the two parts.
This device can be connected directly to an Ethernet network using a YoctoHub-Ethernet, to a WiFi network using a YoctoHub-Wireless-g, it can even be connected to a GSM network thanks to the YoctoHub-GSM.
USB cables and enclosure to be ordered separately.
* *

Data sheet
Width

20mm

Length

58mm

Weight

5g

USB connector

micro-B

Max accuracy

3%

Max distance

2m (~6%)

Field of view (FOV)

25°

Normal operating temperature

5...40°C

Extended operating temperature

-30...85°C

Supported Operating Systems

Windows (PC + IoT), Linux (Intel + ARM), macOS, Android

Drivers

no driver needed

RoHS

Yes

Suggested enclosure

YoctoBox-Long-Thin-Black-RF

Made in

Switzerland
*