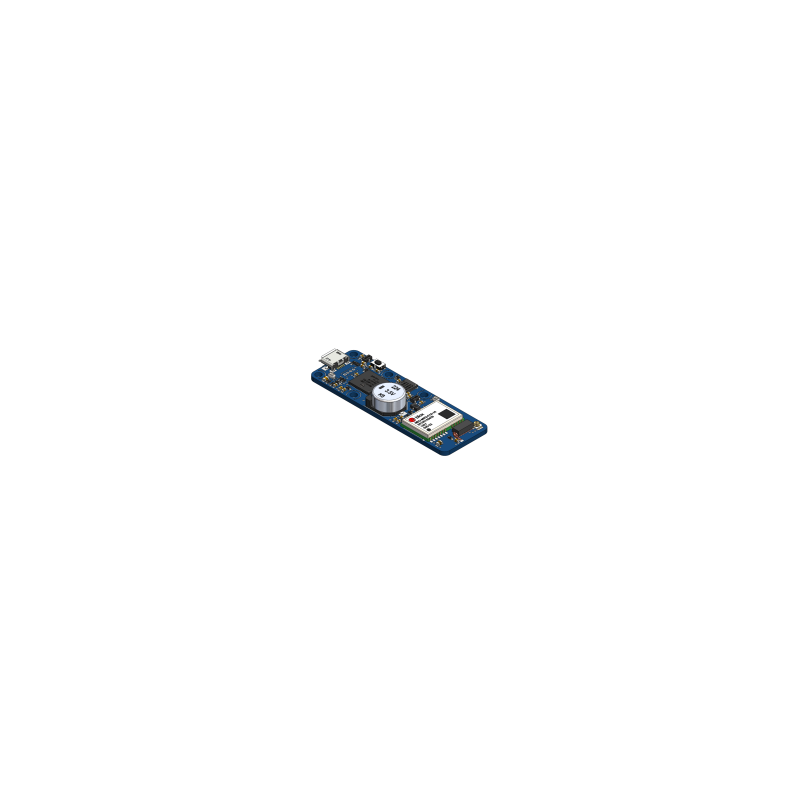  
Yocto-GPS-V2
GNSS receiver (for GPS, GLONASS, GALILEO satellites) with integrated data logger You can add Ethernet, Wireless or GSM connectivity to this device.
The Yocto-GPS-V2 device is a 72 channels receiver for GNSS signals emitted by GPS, GLONASS, GALILEO satellites, that enables it to determine the position of the receiver, its speed as well as the current time. The latitude and the longitude at any time can be recorded on the internal flash memory, in order to build a data history that can be retrieved later on over USB.

The device can provide its positioning data at 10Hz, with a resolution of 10-6 degrees, e.g. 10cm approximately. The expected absolute accuracy with clear satellite view is about 2.5m.

This device uses an external active antenna, using a U.FL (IPEX) connector. A small patch antenna (25x25mm, without enclosure) with a 10cm cable is included with the device. You can also use any other active GPS antenna, for instance a larger antenna in a waterproof enclosure with a long cable, using the U.FL to SMA adapter available separately.
This device can be connected directly to an Ethernet network using a YoctoHub-Ethernet, to a WiFi network using a YoctoHub-Wireless-n and to a GSM network using a YoctoHub-GSM.
* *

Data sheet
Width

20mm

Length

60mm

Weight

20g

USB connector

micro-B

Refresh rate

10Hz

Accuracy

2.5m

Resolution

10cm

Normal operating temperature

5...40°C

Extended operating temperature

-30...85°C

Supported Operating Systems

Windows (PC + IoT), Linux (Intel + ARM), macOS, Android

Drivers

no driver needed

RoHS

Yes

Suggested enclosure

YoctoBox-Long-Thin-Black-Vents

Made in

Switzerland
*