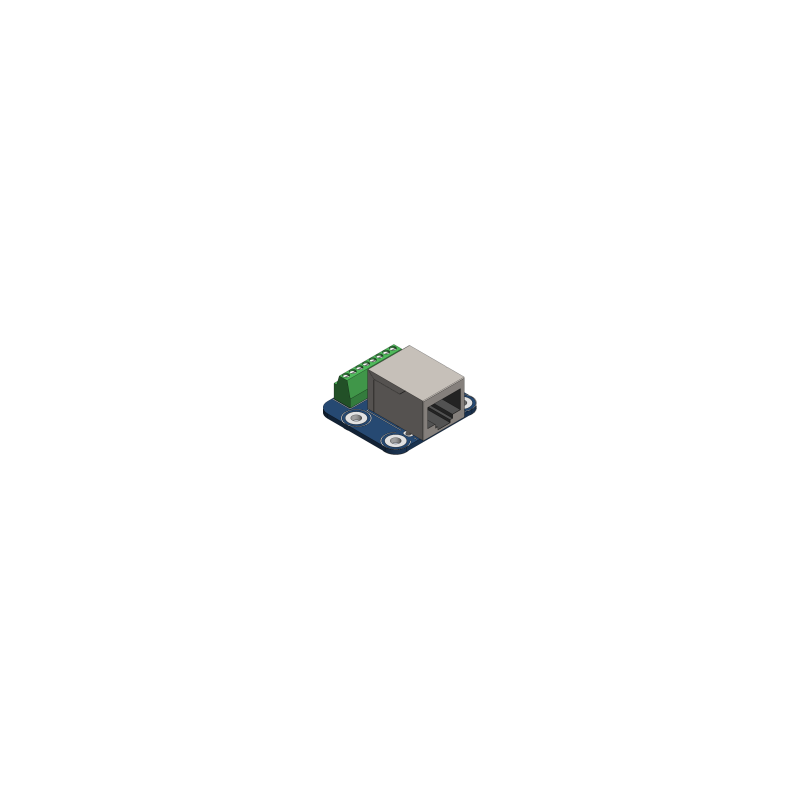  
RJ45-Adapter
Female RJ45 to 8 contacts terminal block. The thingy you need to conveniently move sensors far away main boards.
That adapteur is a 8 contacts terminal block directly connected to a female RJ45 (8P8C). That adapter will allow you to use UTP network cable to create long, reliable and cheap connections. This is the thing you need to move Yoctopuce sensor parts far away from their main part. 
That product is sold by the piece, you might need a pair of them.
* *