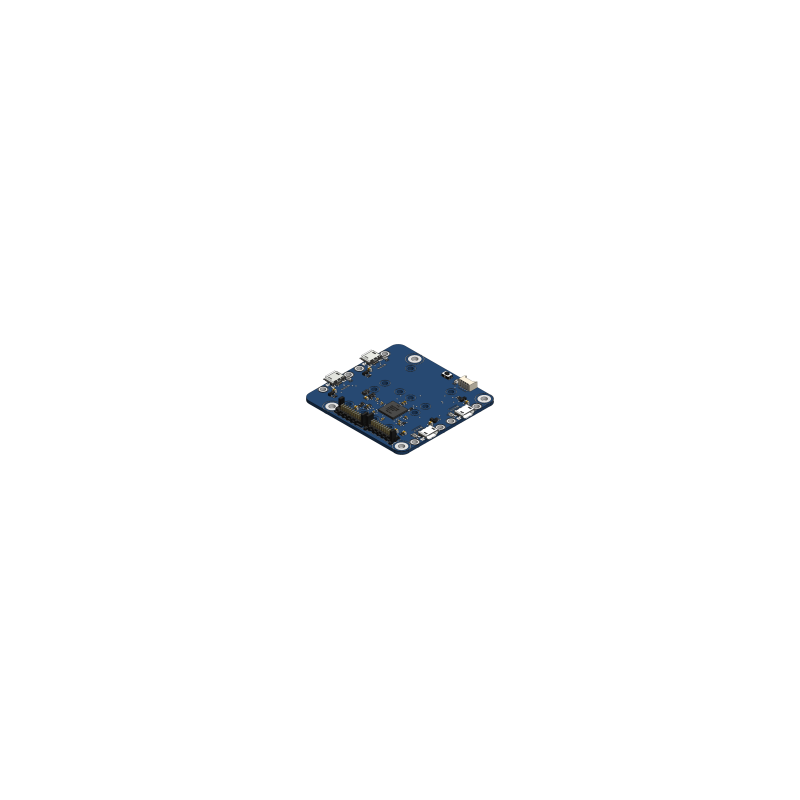  
YoctoHub-Shield
Extension board enabling the connection of 4 additional modules on a Yoctopuce network hub.
if you need to connect more Yoctopuce modules than allowed on our network hubs, you can add this extension board to them. Connected on the network hub with a picoflex ribbon cable (included), it will allow you to connect 4 additional Yoctopuce modules to the network. There is no need for a separate power supply cable, as the shield is powered directly through the picoflex ribbon cable. 
The Yoctopuce modules can be connected to this shield using USB-OTG-MicroB-MicroB-20 cables, or using the more compact 1.27-1.27-11 cables (which require soldering). It is even possible to mount the devices directly on the shield (two on each side), and to connect them using Board2Board-127 connectors. 
Warning: although the 4 downstream ports hosting Yoctopuce devices use USB micro-B connectors, the YoctoHub-Shield use a specific protocol simpler than USB to talk to the devices. Therefore, it is not possible to drive or even to power a regular (non-Yoctopuce) device using the YoctoHub-Shield. It is not possible neither to use a regular USB hub (such as the Micro-USB-Hub) on the downstream ports. However, if you need even more downstream ports for Yoctopuce devices, you can daisy-chain multiple YoctoHub-Shield.
USB cables and enclosure to be ordered separately.
* *