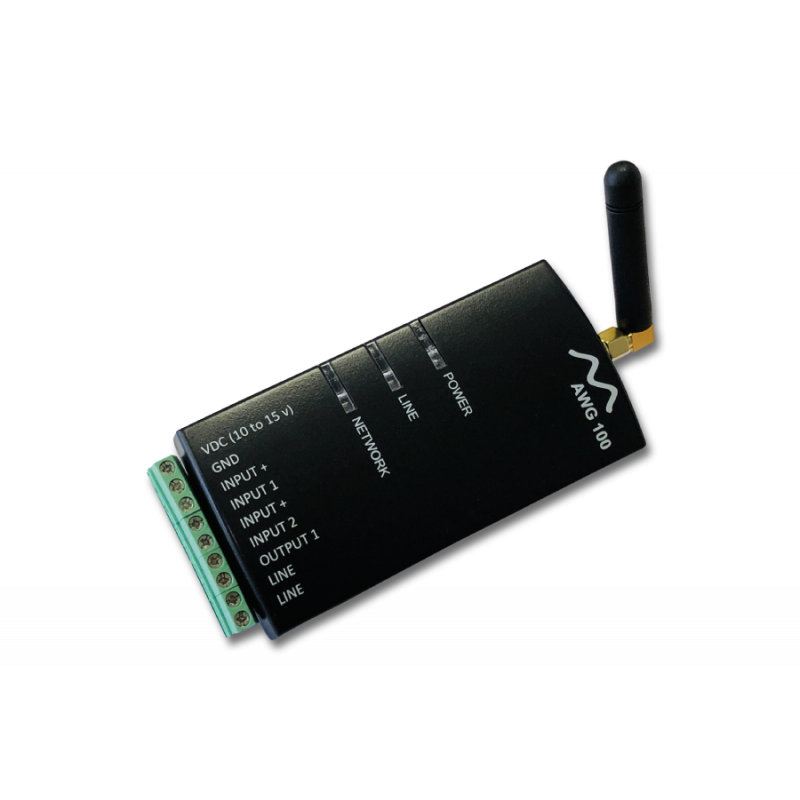  
WaveGateway - SIGFOX
The RTC/SIGFOX gateway allows any type of alarm system equipped with an RTC transmitter to migrate to All-IP using the secured 0G SIGFOX network. It is also used to supervise 2 logical sensors and the ambient temperature.
The RTC/SIGFOX 000 AWG 100 gateway is designed to connect to any type of alarm system equipped with an RTC transmitter. It is embedded with a decoder capable of managing standard protocols (CESA 200 Bds, Contact ID and SIA). At the end of the transaction with the alarm system, the data is encoded and then transmitted to the ADETEC Cloud through the Sigfox platform. From the ADETEC Cloud, several dissemination possibilities are possible: the data can converge on a remote monitoring centre compatible with the IP SIA-DC 09 protocol and/or be sent by email to one or more recipients.
The WaveGateway has 2 logic inputs to connect detection elements such as watchdog, panic button, fire alarm, temperature, etc.
The product also has a logic output to remotely control equipment such as heating, lighting, signalling, etc.
The WaveGateway is a Safe and Resilient product as it is insensitive to GSM jammers. It is easily configured and operated from the AWGManager web interface from a computer or smartphone.
* *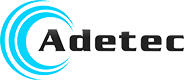 Data sheet
Thickness

25mm

Width

55mm

Length

120mm

RoHS

Yes

Harmonized tariff code

8542.3190

Power voltage

10 to 15 Vcc

Average consumption

30mA

Average consumption in economy mode

120μA

Connections

Screw terminals

SIGFOX modem

RC1

Antenna

SMA swivel rod

Sigfox Ready Certified

P_01A7_0C24_01

FXS phone port

1

logic input

2

logic output

1

ambient temperature measurement sensor

1
*